Protect Your Vehicle's Surface from Seasonal Effects
In order to maintain the impressiveness of your vehicle on the first day, you should regularly benefit from vehicle length protection applications. Although it varies according to the application and material quality, it is possible to say that vehicle paint protection applications provide approximately 1 year of protection. What is the ideal period for vehicle paint protection? By reviewing our article, you can find the answers to questions such as when the car paint protection is done, which protection method is longer-term.
You can contact us to get support from a professional team for vehicle paint protection processes, and you can benefit from our different and effective solutions such as vehicle ceramic coating, paint protection varnish.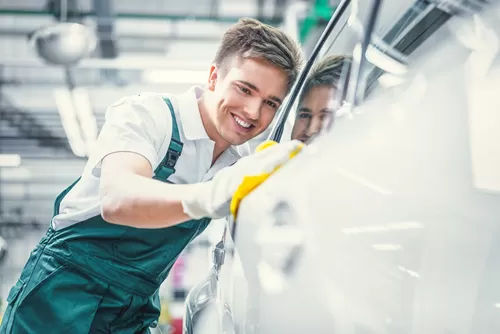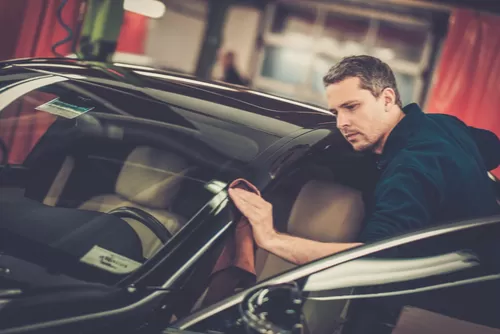 Prefer Winter Months for More Effective Protection
It is possible to say that vehicle owners mostly prefer the summer months for paint protection applications. First of all, it is much easier to maintain your vehicle in the summer months. In winter, it may seem unreasonable to take care of your vehicle by fighting against cold weather and trying to protect it from climatic conditions such as rain and snow.
However, it should be emphasized that the summer months are not suitable for vehicle paint protection. First, most car paint protection varnishes will start to dry after a certain temperature. For this reason, even if you prefer the summer months for paint protection, we recommend that you wait for a day when the sky is more cloudy. Temperatures higher than 25 degrees can cause the vehicle paint protection lacquer to dry.
In addition, the effect of sunlight on the vehicle surface should not be overlooked. If you polish your vehicle under the sun and at high temperatures, it is likely that it will not produce the desired effect. For this reason, it would not be wrong to say that evening hours are suitable for vehicle paint protection in summer.
On the other hand, you can find a much more suitable environment to polish your vehicle in the winter months. Even the cheapest car paint protection varnish products allow you to do maintenance as they do not freeze to 0 degrees. However, you should not forget that winter months also have a disadvantage compared to summer months. Most of the time, more vehicle paint polish will be required for the vehicle paint protection processes that you will do in the winter months.
Take Precautions Against Difficult Conditions
In addition to seasonal maintenance and paint protection applications, it is imperative that you consider extreme conditions. You should not forget that the vehicle surface is vulnerable to external conditions in all maintenance operations related to your vehicle, especially vehicle paint protection. For this reason, you can provide a longer vehicle paint protection life with precautionary applications in addition to periodic vehicle paint protection polish applications.
Especially before excessive humidity, danger of frost, dry cold or hot weather, applying an extra coat of polish will keep the vehicle surface alive to a great extent. You can also benefit from ceramic paint coating applications for more effective protection. Ceramic paint coating is an effective application that is used to prevent possible damage to the paint of your vehicle, and after you apply it to the surface, it hardens and provides a permanent protection shield. In this way, even if external conditions damage the ceramic paint coating itself, it will not reach the paint layer.
Provide Long-Term Protection with Professional Support
The life of vehicle paint protection applications largely depends on the quality of the application and workmanship. For this reason, the technical equipment of the person performing the application and his knowledge about the process will determine the duration of the protection.
In this direction, we offer you comprehensive support from nano vehicle paint protection processes to ceramic paint coating, from improved masking techniques to paint protection varnish applications.
Reageer